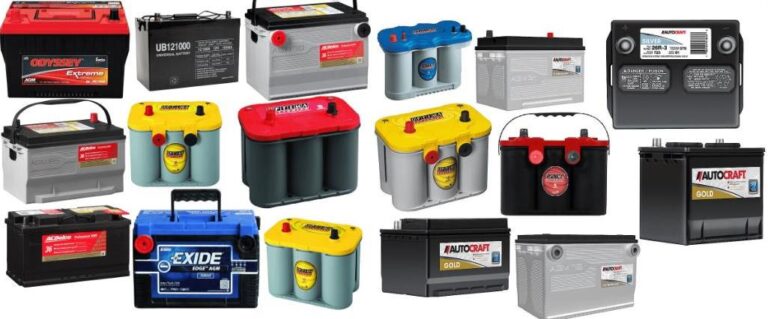 Agree or deny, but batteries are one of the most important for part of your automobile. They assist in starting your machine and also run all the electrical components.
[amazon table="388″]
Be it a truck, motorcycle, yacht, or car, they need a battery for at least some of the devices to run inside. You may not be thinking about the battery unless they're dead for the first time.
Types of Battery
You will have to run around finding a replacement. You will always hope to find a battery that will have a better life than the dead one.
So, its always better to think about it way before they're dead. There are a lot of different brands of batteries available in the USA market. But before we go through them, we would like to look into some types of batteries.
Lead Acid Batteries
These are the most affordable batteries you can find but they don't hold the charge for a long time when you compare them to Absorbed Glass Mat Batteries. They can be recharged and reused until its suddenly dead.
They have very lower energy density and high power output. The basic idea behind this battery is to convert chemical energy to electrical energy.
Absorbed Glass Mat
These types of batteries came into existence way after the lead-acid type. Some of the key features are, they're resistant from vibration, completely sealed, maintenance-free, and non-spillable. They are more expensive than traditional batteries. Modern vehicles are using these batteries as they provide high-performance.
Learn more in our article about the best AGM batteries.
Lithium-Ion
These types of batteries can hold more charge than any other batteries. The lithium battery is usually used for electric and hybrid vehicles. Though they can hold more charge, they can be much lighter than traditional batteries.
7 Best Car Battery Brand Online
Now let's look at the top brands of the batteries that are used in the USA.
#1 Diehard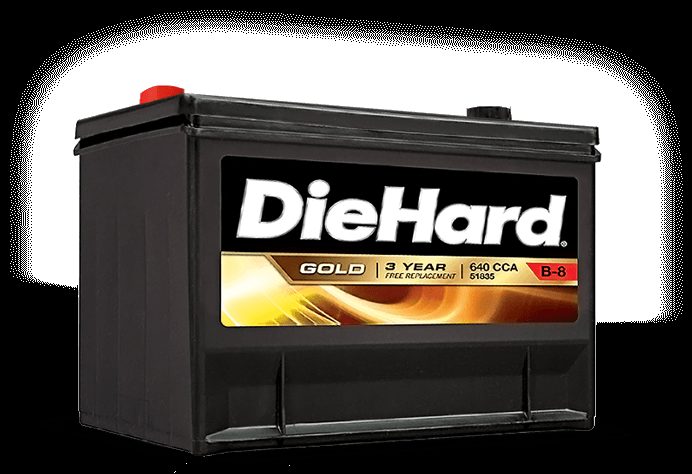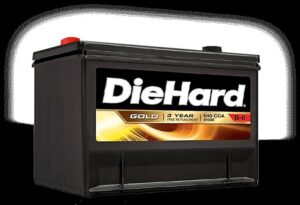 This brand was established in 1967 and they are the most premium brand in batteries. They're owned by Advance Auto Parts and marketed by Sear Holdings.
They have been manufacturing all different types of batteries. It is compatible with SUVs, cars, trucks, golf carts, garden tractors, and snowmobiles.
They also design and develop booster cables, battery chargers, and power tools.
They are supposed to last forever, but no battery does. It does last longer than the other brands of batteries. It is a brand you can trust and rely on as they have good warranty support.
They also manufacture premium tires for different vehicles. They also manufacture, battery backups, flashlights, workboots, wiper blades, along with various vehicular batteries.
#2 Mighty Max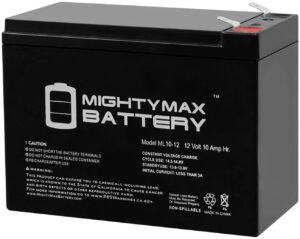 It is an American brand that is located in Brooklyn, Newyork. They're into lead-acid, AGM, and lithium-ion batteries.
They are one of the most famous battery manufacturers in the USA. They provide a warranty of at least 1 year and also free shipping all around America. Many customers appreciate
Their user support as they make sure you are not displeased at any time. They have an easy return policy, where if you are not satisfied with the product, they will refund or replace it, in a quick time.
They have batteries for different usages, such as motorcycles, solar panels, computers, wheelchair, 12V and 6V SLA batteries, alarm panel, recreational usage, vacuum, power tools, and 2way radio batteries.
All details regarding batteries and their accessories have been provided in their official website. If you have any queries or questions regarding the sales and service of these batteries you can contact [email protected].
#3 Optima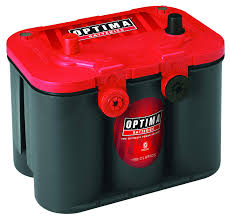 We can list three reasons why Optima batteries are better than the others. They conduct electricity faster, recharge faster, and holds voltage for a longer time than other brands. It is mainly built for marine and RV applications.
They have something called as REDTOP, BLUETOP and YELLOWTOP varieties. For any application, they survive for around 4-5 years. It is 15 times more vibration and shock resistance than traditional batteries.
When you compare Optima with other batteries, these are much easier to jump start, when it's dead.
These batteries are known to work in different climatic and varying temperatures much efficiently. They meet all the standards for health and safety.
The technology used in these batteries is AGM, pure flow, spiral cell, and deep cycle. You can get all information regarding batteries and their accessories on their website.
They provide a range of warranties depending on the type of batteries you buy, from 1 year to 3 years.
#4 ACDelco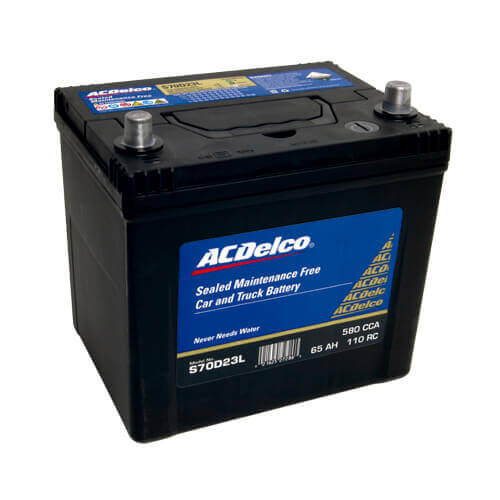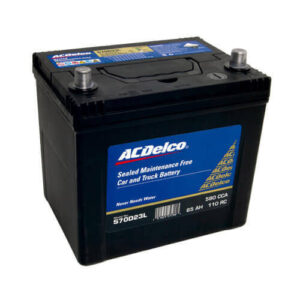 They're one of the world's best brand for batteries. It is designed and developed after performing various tests so that the consumers won't have issues while using them.
It can be used for different applications, such as marine, industrial, automotive, or recreational. This brand was established by General Motors, as soon as they started GM in around the 1900s.
Their best battery is ACDelco Professional AGM high-density performance battery.
They're built specifically to start the vehicles in cold temperatures making it the most reliable of the lot. Unlike other batteries, its easy to install and hassle-free.
Apart from batteries, AC Delco also offers different types of equipment such as engines, filters, radiators, water pumps, spark plugs, lighting, ignition switches, chassis, bumpers, and other engine and automobile components.
They have a website where you can get all information required for the batteries.
#5 Odyssey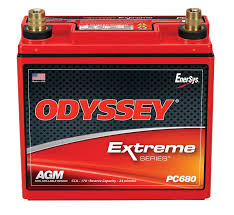 These batteries have a life of around 3-10 years, depending on the battery you have. It is built to protect against shock and vibration.
They work well with everyday vehicles, high-performance cars, modified vehicles, and classic cars. They have developed 3 different series of batteries, extreme series, performance series, and marine series. It can also be used for trucks, Powersports, marine, RVs, SUVs, and fleet vehicles.
They're designed and manufactured by EnerSys Energy Products Inc. They have a series of batteries built around AGM technology. Odyssey also sells battery chargers, hold down kits, terminal adapter kits, and spacers.
They also have an online store from where you can order and buy all batteries and accessories. Apart from that, they're also available on Amazon.
Some of the main features of these batteries are massive starting power, longer service life, extended cycle life, vibration resistance, maintenance-free, and extreme temperature tolerance.
If you need help in choosing the right car battery, watch the following video:
Conclusion
The above brands are top-ranked in the USA. Apart from the above other good brands are Kirkland Signature, EverStart, Duralast, SoundQuest, Kinetik, and NAPA Car battery.
Batteries are of many types, but you have to first know for which purpose you need and then choose the best to do that particular job.
We hope that the information provided above was helpful for you to know about the different brands available in the market. Batteries are the unsung heroes that serve you for all different purposes.
When you replace your dead battery, make sure you give replace it with the best.
Before you go, check out some other brands here:
[amazon box="B07X3Y3LS5,B01DLGRPQQ,B000MX2ORM,B07SW353M8,B07GZWMGZ2″]